 Senior Supply makes it easy!
For caregivers and family, let's be honest- it's hard.
Perhaps one of the most emotionally challenging experiences to face on both sides of the equation. For family members tasked with managing the transition to residential care or responsible for providing the necessities, you are likely juggling work, children, and perhaps personally caring for another loved one.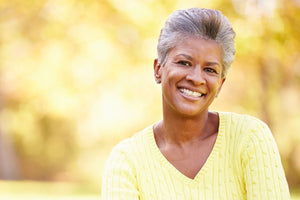 Labeling with Resident Name & Room Number
Delivering products to residents in a senior living facility can be a complex and time-consuming task. That's why we offer personalized labeling of all orders to help ensure that everything is delivered efficiently and accurately.
Our system allows facility staff to easily identify and track orders as they are delivered to resident rooms. All orders are labeled with the resident's name and room number, making it easy for staff to ensure that everything is delivered to the correct location.